Cards>>Financial>>Budget
New>>using Budget Wizard for Excel
Click Next



Name the Budget and choose a year for the budget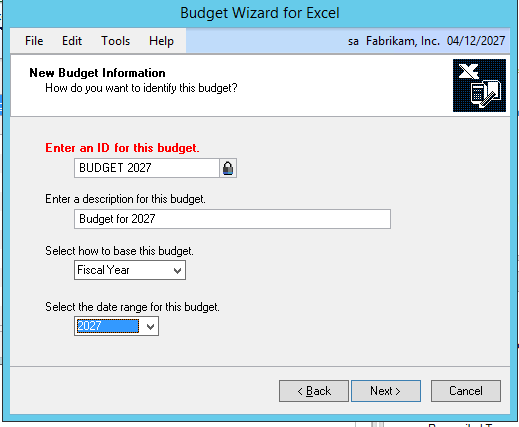 Choose Blank Budget and click Next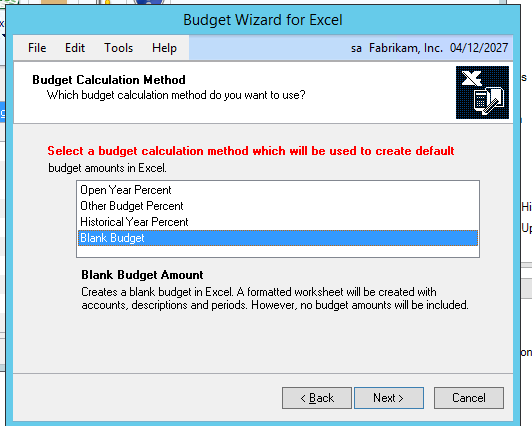 Do not mark any years if you want the amounts in the budget to be zero.  If you would like actual amounts to populate the budget choose a year to pull the amounts from.  I left this unmarked.  Click Next.



Choose the accounts to include.  I chose Profit and Loss.  Click Next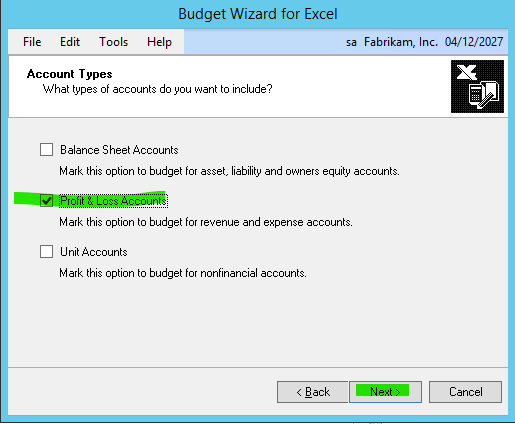 I prefer to select just one account so that I do not have to delete a large amount of rows.  Insert the account range and click Next.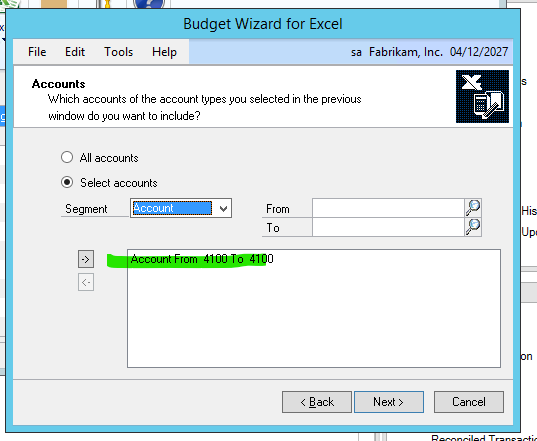 Confirm the accounts to include and click Next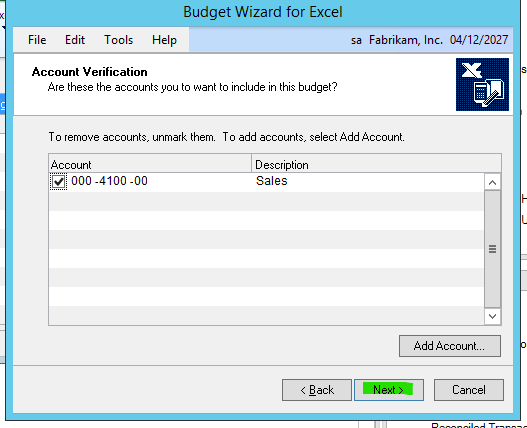 Choose to send to a new workbook and click Next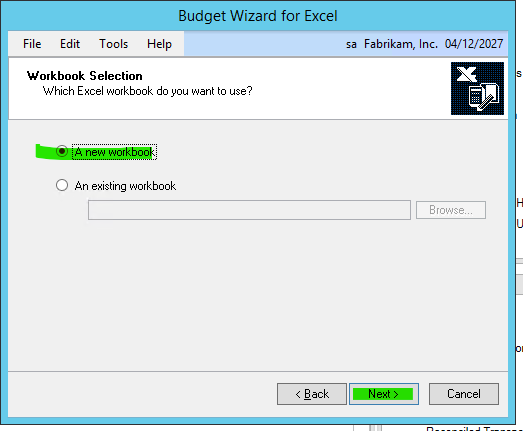 Confirm the options and click Finish if all are correct, choose back to make any changes.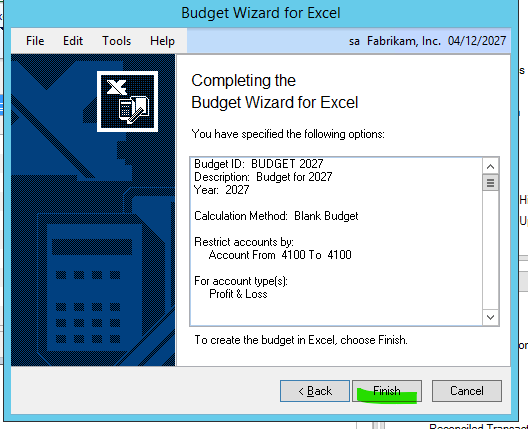 Choose a location to save the file and provide a name for the excel file and click Open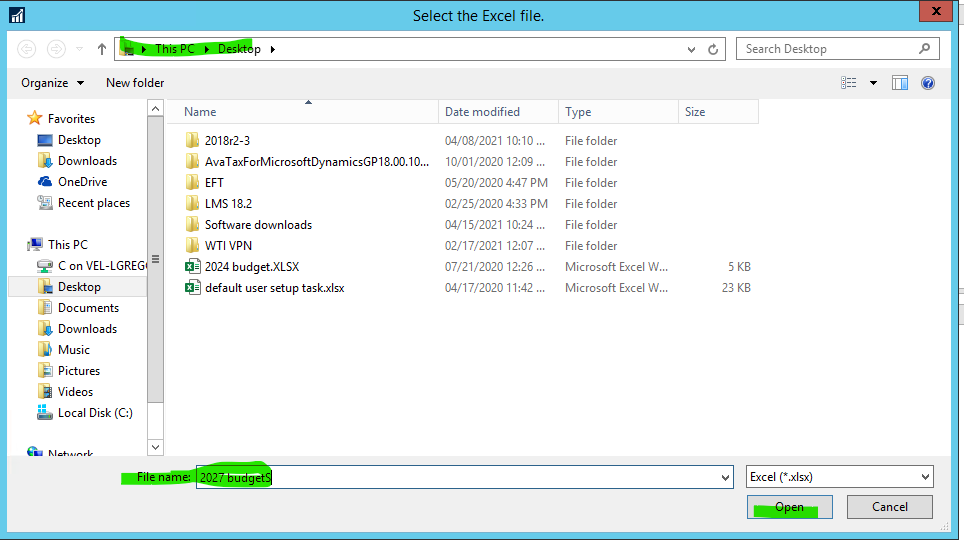 The export will complete and Excel will open the workbook.  You can then copy the budget numbers from your current budget into the formatted worksheet.  Do not remove any blank header lines or change the headings.  Do not paste formulas.  Note the total column at the bottom.  Please insert new lines between the account row and the total row.