Steps to Manage and or Update Credit Cards
Click on the link Global Settings
 


 
 

Click on the link Manage Credit Cards



 

Click on the + sign icon to add a new Credit Card







 

Enter in the Card Number





 

Enter in the Expiration Date




 

Enter in the Year




 

Enter in the CV Code



 
 

Click on the button Save & Authorize









 

Steps to Manage ACH
Hub now has added "ACH" as additional mode of payment for its customer to pay Invoices. This document will help setup an "Account" for ACH transactions. An added security measure is a mandated verification by Payment Gateway provider. You can add multiple accounts into the ACH and can choose any account from list to make payments.
Below are the steps to be followed to setup ACH in your HUB login.


Go to "Global Settings" on top right corner.
Go to "Banking Details". Click "Manage ACH"

"Manage Bank Account" screen will show up to add bank details
   Key fields are:
Account Number from which you wish to pay Invoices

Routing Number of the account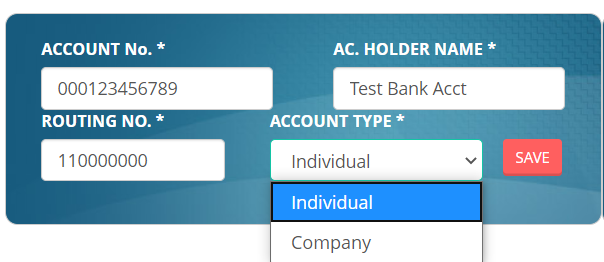 Once, you "Save" the Bank details. It goes on the "Pending Verification" status as below

To verify the account, payment gateway provider "Strip in this case" credits two amounts in your bank account.
Key Notes
-  It takes 24 – 48 hours to get credit in your account
- The amount will be in cents as 2 different transactions (E.g. $ 0.29 and $ 0.87)

You need to enter the amount for verifications without decimals as E.g.  29 and 87 and click Verify. If the values are valid, it will verify the account and then its ready to use in your payment screen.
Key Notes
It gives you 10 attempts to pass correct value, it will then disable the verification request and a new request will need to be initiated

Input values in Amount 1 and Amount 2 respectively

Once the account is verified, you can transact via ACH.

Key Notes:
Choose ACH in order to pay from your "verified account"

Its takes 24-48 hrs to debit your account

The Invoice will stay "pending" till the Velosio account confirm the receipt of funds. The turnaround time is approx. 24 – 48 hours

Steps to Manage AutoPay
Click on Payment Profile for AutoPay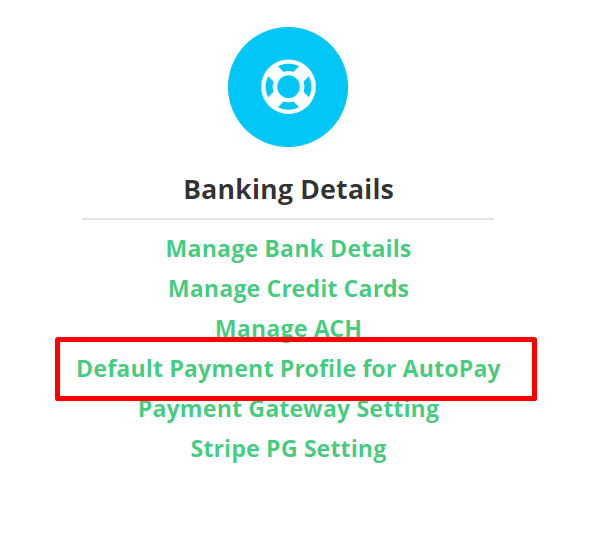 Click on Add Card if you need to add a new Card                                                
Click on Add ACH if you need to add a new ACH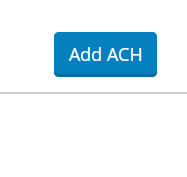 Select Bank Account / Card to make Default